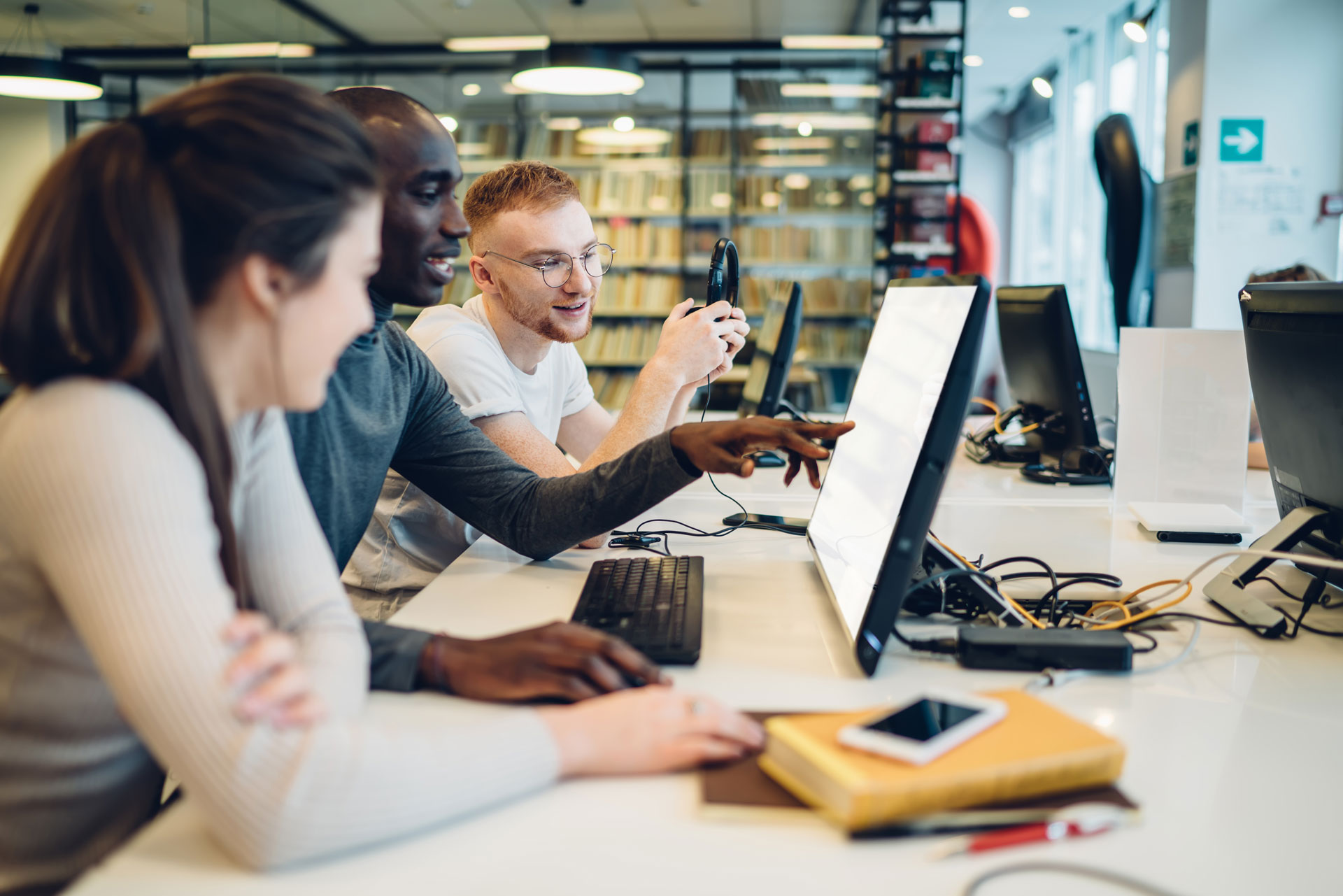 Transforming today's high potentials into the leaders of tomorrow
As a specialist postgraduate university, Cranfield's world-class expertise, large-scale facilities and unrivalled industry partnerships are creating leaders in technology, engineering and management globally.
Cranfield's vision is to be valued globally for tackling the real-world issues of today to deliver a sustainable future.
Cranfield works in partnership with business, academia, governments and other organisations to develop and deliver applied research and innovative education in science, technology, engineering, and management.
Their education portfolio is renowned for its relevance to business and industry. They are the largest UK provider of master's-level graduates in engineering and offer a flagship MBA, extensive world-class customised executive education and professional development programmes. Their work informs government policy and leads the way in producing cutting edge new technologies and products in partnership with industry.
The research and consultancy Cranfield carries out for industry, government and business provides their students with a real-world learning environment, allowing them to develop as professionals and then transfer their knowledge to the global economy. This has always been the 'Cranfield way' but it has never been more important than in today's world.
So Cranfield is different, it is a university with a long tradition of excellence in the things that matter, that continues to innovate and to lead. A place where learning embraces practice, so that knowledge leads to action and where their flagship programmes deliver a practical, purposeful and powerful learning experience, helping to transform today's high potentials into the leaders of tomorrow.
Key Features of the Future Earnings Agreements (FEAs)
Future Earnings Agreement: With this agreement, you commit to repaying a fixed percentage of your post-course earnings, but only when your gross annual income meets the income threshold. Your total repayment amount is directly linked to your future income, requiring you to pay less than the average earner if your earnings are lower and more if they are higher. Rest assured, there is a cap on the maximum amount you could ever repay, set at twice the amount borrowed.
Click here to watch a video about the Future Earnings Agreements. 
For more information on Cranfield University and the course selection criteria please visit the Cranfield University website here.
1. Apply for your course.
2. Once accepted complete the StepEx application form.
3. Check your email to complete the Identity Verification and provide Open Banking Access.
4. If approved, complete the arrangement fee payment.
5. Read the terms of your financing and sign your financing contract with StepEx.
6.. Start your course.
Full - Time MBA Student Offer
Repayments are set to start once you graduate and start earning at least £25,000. You will then repay a small percentage of your income for a fixed period of time. Depending on your post-course performance you might repay £0 if your gross annual earnings are below £25,000, or you might repay more than the amount borrowed if you excel in your career after the course. The maximum amount you might ever repay is limited to twice the amount borrowed. Please see below student offer details for a 36-month repayment period and 60-month repayment period. 
Option 1:
Deferred Amount: £20,000
Student Offer Details: £320 + 12% of your gross annual earnings for the first 36 months in which your gross earnings are the equivalent of at least £25,000 per annum. The maximum amount payable is capped at £40,000 and the maximum term of the contract is 72 months.
Option 2:
Deferred Amount: £20,000
Student Offer Details: £320 + 6% of your gross annual earnings for the first 60 months in which your gross earnings are the equivalent of at least £25,000 per annum. The maximum amount payable is capped at £40,000 and the maximum term of the contract is 120 months.
Eligibility for StepEx financing is defined by both StepEx and the education provider.
To be eligible for finance you must:
• Be aged over 18
• Have been offered a place on your course
• Not be on any sanctions or watchlists
• Be likely to be able to afford repayments
• Not have a history of non-repayment of your financial obligations
• Be suitable for this type of product
In addition, your education provider has imposed the following eligibility criteria for course places that can be financed with this agreement. These may be based on your right to work, characteristics that are uncommon on the course and your creditworthiness:
• Be a UK / EU citizen
• Be a UK / EU resident with the right to work in the UK/EU for at least one year post graduation
With the Future Earnings Agreement, your repayment period is postponed until you start earning at least £25,000 per year.
However, there are a number of administration charges that you must pay from your own resources to benefit from the features of the Future Earnings Agreements, and some charges that are consequent on your choices or behaviour:
Application fee

There is a £20 initial charge for confirming your details such as ID and residency and for assessing your financial capabilities – your present or anticipated future income and your spending commitments. That enables us to determine what level of monthly payments are likely to be affordable for you. If we determine that you qualify for participation in the FEA, you will then be made an offer for the applicable Voucher amount.

Arrangement fee

There is a £320 arrangement fee for processing your full application once your ID and ability to afford repayments have been confirmed. Please note the Application and Arrangement fees are necessary for the setup process and do not contribute towards your education costs.

Default charge

If you fail to make the required payments for 90 days we reserve the right to terminate your agreement in which case all outstanding repayments become due. We then reserve the right to pass the debt to a debt collection service that may charge you for their costs of collecting the debt from you.
The full terms and conditions of the financing agreement are set out in your credit agreement and student agreement with Cranfield University.